This piece began as a solo performance in which I introduced myself during an artist talk. Some of the audience would then greet me by calling out this phrase. In relation to our social bond, the phrase became our anthem and I started the choir.
This spontaneous choir responds to hand signs to trigger different sounds. Anyone may join the choir and quickly understand how movements trigger sounds based on my simple score & choir sheet

Are you Ready?!
Choir Sheet
11″x17″
2012-present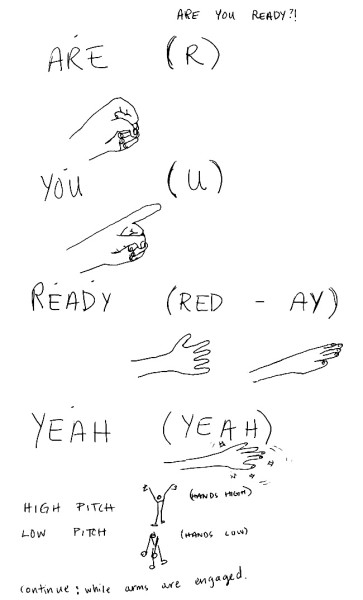 (Performance still)
Banff Center for the Arts, Rice Studios, performance on "Soiree TV"
10 min.